Oral Ulcers: Causes and Treatment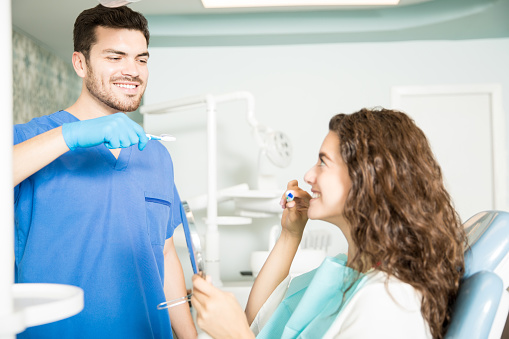 If you have ever had a sore on the inside of your mouth, you know how painful it can be. These sores are known as oral ulcers, which various things can cause. There are also a few different ways to treat oral ulcers. Keep reading to learn more!


What Are Oral Ulcers and Its Causes?

Oral ulcers are small lesions that form in the mouth. They can occur on the tongue, gums, or inside the cheeks. Oral ulcers are usually painful and can make it difficult to eat or speak. There are several different types of oral ulcers, each with its causes. The most common type of oral ulcer is called an aphthous ulcer. Aphthous ulcers are small, round lesions that typically form inside the cheeks or on the tongue. These ulcers are often caused by stress, trauma, or certain medications. Another type of oral ulcer is called a canker sore. Canker sores are more significant than aphthous ulcers and typically form on the gums or inside the lips. These ulcers can be painful and may last for several weeks. Bacteria or viruses often cause canker sores.


What Are Treatment Options for Oral Ulcers?

Although ulcers usually heal on their own within a few weeks, several treatments can help to speed up the healing process. Common treatments for oral ulcers include topical medications, mouthwashes, and avoidance of foods that can irritate the ulcer. In some cases, antibiotics may also be prescribed. A doctor may recommend corticosteroid injections or surgery for severe or persistent ulcers to remove the ulcer. With proper treatment, most oral ulcers will heal within a few weeks. However, recurrent ulcers may be a sign of an underlying condition, such as Crohn's disease or Behcet's disease.

If you experience frequent or severe oral ulcers, it is essential to see a doctor for proper diagnosis and treatment. To know more, talk to our dentists so that they can guide you regarding the same.