Full Mouth Reconstruction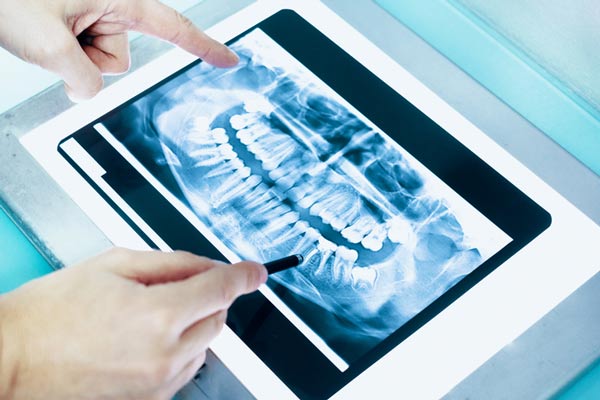 At Wheaton Oral Surgery, we perform full mouth reconstructions that combine aesthetics with restorative dentistry to improve the beauty of your smile, as well as the health and function of your teeth and gums. Your teeth are important tools for eating, but their role in your life doesn't end there. Not only do they help you consume your food, but they also affect the way you look. They are a representation of your overall health that can affect both your personal and professional interactions.


Who Needs Full Mouth Reconstruction?

Over time, your teeth endure normal wear and tear. However, they can also experience dental trauma, severe decay or infection, or gum disease that can cause tooth loss. Therefore, you may need full mouth reconstruction for a number of reasons. As the name indicates, full mouth reconstruction involves rebuilding or replacing all of the teeth in both your upper and lower jaws.

The majority of the time, a patient will simply have a combination of dental issues that affect their entire mouth. In such cases, we provide comprehensive treatment to improve overall function and aesthetics. Treatable oral health issues that may exist include badly worn teeth, broken or cracked teeth, multiple missing teeth, gum disease, or teeth with large fillings that are decayed or failing.

In addition, some patients are born with Amelogenesis, Ectodermal Dysplasia, or Dentinogenesis Imperfecta. These are all fancy words for conditions that cause abnormal formation of the teeth and that affect the whole mouth. More often than not, we will perform full mouth reconstruction for these patients.


What Is the Full Mouth Reconstruction Process?

Prior to beginning reconstruction, we will need to perform a comprehensive exam to determine the extent of oral health issues. At this point, we will weigh the available treatment options with you and design a treatment plan that addresses your specific dental problems.

First, the condition of your teeth will affect which treatments are appropriate for you. Treatments to restore your teeth may include crowns, porcelain veneers, bridges, implants, and inlays or onlays. Specifically, we will take note of existing cavities or decay, cracked or broken teeth, worn teeth, extra long or short, misshapen teeth, loose teeth, and root canal issues.

In addition, we will want to check the condition of your gums. Depending on the severity of any issues, we may need to perform teeth scaling and root planing. However, you may need more intensive periodontal treatments to ensure that your reconstruction has a solid foundation. This will depend on whether you have insufficient or excessive gum tissue, deep pockets, bone density irregularities, or periodontal disease. Procedures can include bone grafts or soft tissue grafts to build your gums and jawbone.

We will also assess your bite to determine if it allows you to chew and close your mouth without damaging your teeth. If your bite is unstable, you may need orthodontic adjustments as part of the reconstruction process.

Aesthetics is another important consideration for full mouth reconstruction. We will examine the shape, size, and color of your teeth to determine how they look in relation to your lips, gums, side profile, and shape of your face.

If you believe you may be a candidate for full mouth reconstruction, Wheaton Oral Surgery is here to help. Give us a call today at (331) 204-0314 so we can address your concerns.