Oral Pathology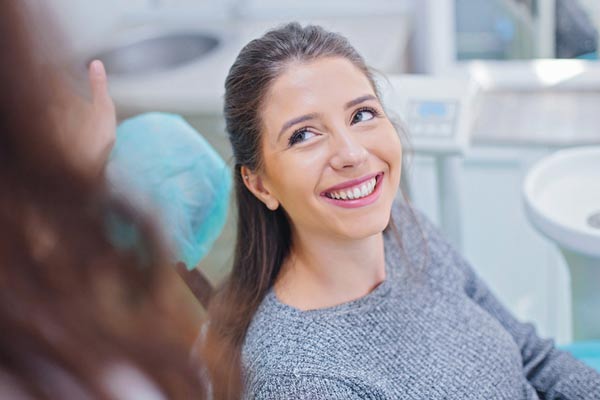 Advanced gum disease (periodontitis) is the leading cause of tooth loss in the US, with almost 9% of adults between the ages of 20 and 64 struggling with this oral pathology issue. Furthermore, around one-third of Americans between 65 and 74 years of age have no natural teeth. From severe decay to oral cancers, dental diseases affect millions of people, but Wheaton Oral Surgery is here to make sure you and your loved ones don't contribute to these statistics.


What Is Oral Pathology and Why Does It Matter?

Oral pathology is a specialization in dentistry that studies the clinical signs and causes of various oral diseases and is responsible for researching diagnostic tests and possible treatment options. These diseases can affect the teeth, gums, lips, tongue, jawbone, face, or neck, or any combination of these. Some oral health disorders are genetic, such as a cleft lip or palate, while others are typically caused by certain lifestyle factors, such as poor oral hygiene or smoking.

Unfortunately, oral disease is often diagnosed late in the game when potential treatment options are limited. This partially explains why such a large number of adults lose their teeth even before reaching their senior years. Therefore, early detection and diagnosis is paramount for successfully treating oral diseases. And this is where oral pathology comes in.

Oral pathologists specialize in a vast array of oral disorders. In addition to oral cancer, a cleft lip or palate, and gum disease, these disorders may include torus mandibularis (bony growth in the jawbone), burning mouth syndrome, herpes simplex virus, black hairy tongue, and candidiasis (thrush).


More About Oral Cancer

Oral cancer warrants more discussion as it is an extremely serious oral disease. However, in many cases, it is preventable. Almost 50,000 Americans are diagnosed with oral cancer each year, with the primary contributing factors being tobacco use and excessive alcohol consumption. It's extremely important to note that prevention of most oral cancers is relatively simple: limit your alcohol intake and quit smoking. In addition, most oral cancers respond well to treatment when caught in the earliest stages.

It's crucial not to ignore suspicious sores or lumps in the mouth, or on the cheeks, lips, gums, or palate. Oral cancer is often not associated with pain. Therefore, we recommend performing a monthly self-exam for oral cancer, especially if you drink heavily, smoke, or use smokeless tobacco. Common indicators may include reddish or whitish patches, sores that fail to heal, lumps or thickening tissue, chronic hoarseness or sore throat, and difficulty swallowing.


More About Gum Disease

Gum disease (gingivitis) and advanced gum disease (periodontitis) are also highly preventable conditions. You don't even have to face the challenge of giving up a vice like smoking or drinking. You simply have to perform thorough daily oral care and keep up with routine professional cleanings.

Tooth decay, gum disease, and other oral conditions falling under the category of oral pathology are often preventable with good oral hygiene and routine dental exams. If you have noticed anything abnormal in your mouth, including unusual sores on your gums, tongue, lips, or throat, don't wait until it's too late. Call Wheaton Oral Surgery right away at (331) 204-0314 so that we can determine what is causing any abnormalities.