Benefits of Dental Implants Naperville IL



Dental implants are essentially artificial tooth roots that are typically made from titanium.

Dental implants are surgically implanted into your jawbone underneath your gums. Once stabilized, replacement teeth can be positioned and secured onto them.

If you have experienced tooth loss or believe you need severely decayed or diseased teeth extracted, we can help at our Naperville, IL dental practice.

Contact Wheaton Oral Surgery today and we will determine the best treatment option for your needs.


Who Is a Good Candidate for Dental Implants?

First and foremost, healthy gums and adequate bone tissue are required for being a candidate for dental implants.

Many times, patients who are curious about dental implants have had missing teeth for quite some time.

When teeth are absent for long periods of time, the jawbone starts to deteriorate due to a lack of stimulation that tooth roots used to provide.

Although, there are other dental procedures that can be performed to get your mouth ready for implants if this is the case.


What Are the Benefits of Dental Implants?

Dental implants have become a commonly preferred treatment for tooth loss and offer many benefits. Wheaton Oral Surgery patients can enjoy a natural feel, improved appearance, boosted confidence, a healthier jaw, better speech, permanence, comfort, low-maintenance care, and improved eating.


Natural Feel

One of the most significant advantages of dental implants is the natural feel they provide. Unlike dentures, implants are secured to the jawbone and function like natural teeth, allowing for a comfortable and secure fit.


Improved Appearance and Boosted Confidence

Filling in gaps in the smile creates a more youthful appearance. This improved appearance often leads to boosted confidence, allowing individuals to smile more freely and confidently.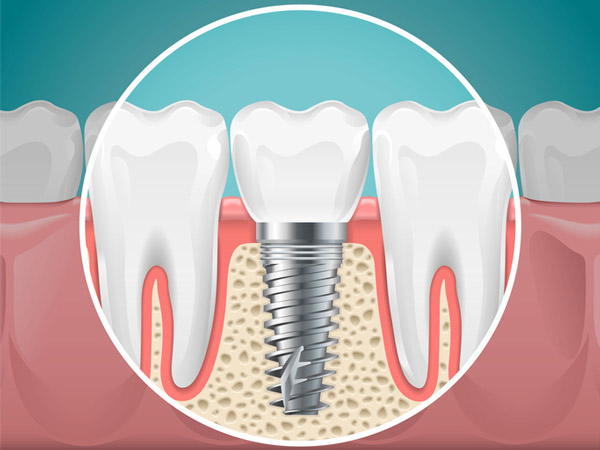 Healthier Jawbone and Better Speech

In addition to the aesthetic benefits, dental implants also promote a healthier jawbone.

When a tooth is missing, the jawbone can deteriorate, causing other teeth to shift and potentially leading to further tooth loss.

However, implants provide the stimulation the jawbone needs to maintain its density and strength. This can also improve speech, as a strong jawbone is necessary for proper articulation.


Permanence, Comfort, and Easy Care

Dental implants are also a permanent solution to missing teeth. Unlike dentures or bridges, they don't need to be replaced and can last a lifetime with proper care.

They're also low-maintenance, requiring no special care other than regular brushing and flossing.

Additionally, implants provide improved eating capabilities, allowing individuals to eat a wider variety of foods without discomfort or difficulty.


FAQ's: A Closer Look at the Benefits of Dental Implants
Are Dental Implants a Good Choice for Patients with Multiple Missing Teeth?

Dental implants can be a great option for patients with multiple missing teeth, as well as those with a single missing tooth.

Implants can replace several teeth with an implant-supported denture or even a full arch of teeth using multiple implant posts.

This can be a more stable and durable option compared to traditional bridges or dentures. Dr. Scherer will evaluate each patient's specific needs and determine if dental implants are the best choice.


How Can Dental Implants Improve the Appearance of My Smile?

When a tooth is missing, the surrounding teeth can shift, causing changes in the bite and altering the structure of the face.

Dental implants can significantly improve the appearance of a patient's smile by filling in gaps left by missing teeth.

In this way, they can help to preserve the integrity of the facial structure by providing support for the lips and cheeks, which can otherwise sag or droop due to missing teeth. This creates a more natural and aesthetically pleasing smile. Implants are also designed to blend in seamlessly with existing teeth.

Overall, dental implants can not only improve the appearance of a patient's smile but also enhance their overall facial structure and provide long-lasting benefits.


Will Dental Implants Feel Uncomfortable or Unnatural in My Mouth? Can I Eat and Speak Normally with Them?

Dental implants are designed to function just like natural teeth, allowing patients to eat and speak normally.

Unlike traditional dentures, which can slip or move around in the mouth, implants are securely anchored to the jawbone, providing a stable and comfortable fit. Patients may experience some discomfort or sensitivity in the days following the procedure, but this is typically temporary and can be managed with over-the-counter pain relievers.


Schedule a Dental Implant Procedure with Your Naperville, IL Dentist Today!

Installing dental implants is a routine procedure at Wheaton Oral Surgery. We love restoring patients' teeth to improve their quality of life and self-confidence. For more information about dental implants, give us a call at (331) 204-0314.