Should I Use Mouthwash Regularly?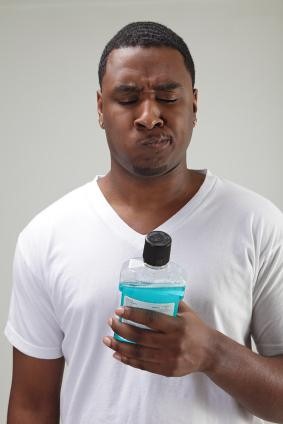 Using mouthwash alongside daily brushing for at least 120 seconds minutes and doing interdental flossing ensures a healthy mouth. When you complement these with scheduled trips to a dentist it ensures you keep dental diseases at bay for a very long time. Again, this effort all starts when you choose the right mouthwash, toothpaste, and toothbrush, and use them as recommended.

That said, it is not recommended by dentists to mouthwash daily. In fact, some dentists advise against using it at all. However, brushing twice daily for at least two minutes and flossing daily should be made a routine if you are to achieve the utmost oral health.


How Frequently Should you Use Mouthwash?

Unless you are more susceptible to gum infection, if you routinely brush your teeth and do daily flossing, then mouthwash isn't strictly necessary. Nonetheless, most dentists vastly recommend the addition of a mouth rinse to your evening and morning oral hygiene routines.

Therefore, it is safe to say that it is important to listen to your dentist as far as the basis of using mouthwash is concerned. Some experts recommend using it once or twice a day after you brush your teeth and floss. This effectively removes food particles or lingering bacteria from your mouth. However, it is not a must that you use it.


Whats the Purpose of Mouthwash?

People use mouthwash to have fresh breath, reduce the decaying of teeth using sodium fluoride, and the efforts to whiten their teeth. Mouthwash is hyped to reduce gum inflammation by preventing and killing bacteria. It also has an antiseptic or anti-plaque ingredient that helps prevent gum disease.


Cons of Using Mouthwash

Using mouthwash often could lead to mouth cancer, especially if it contains alcohol. Alcohol could affect your mouth's soft tissues, leading to oral cancer. The irritation could also arise due to alcohol in it. This could slow the healing of canker sores and ulcers. Mouthwash can musk bad breath without treating its cause. Some mouthwashes too may contain heavy dyes responsible for tooth staining.

Contact our dentistry practice to get clarifications on using mouth rinses and which ones are appropriate for your oral health.